WE BRING BRITAIN!

YOU BRING TALENT!
We would like to present you our International English Summer Camp in Latvia "English Explorer"!
This summer we would like to offer your children to spend 2 unforgettable weeks in our International English Language Camp in one of the most beautiful places of Latvia –
Saulkrasti.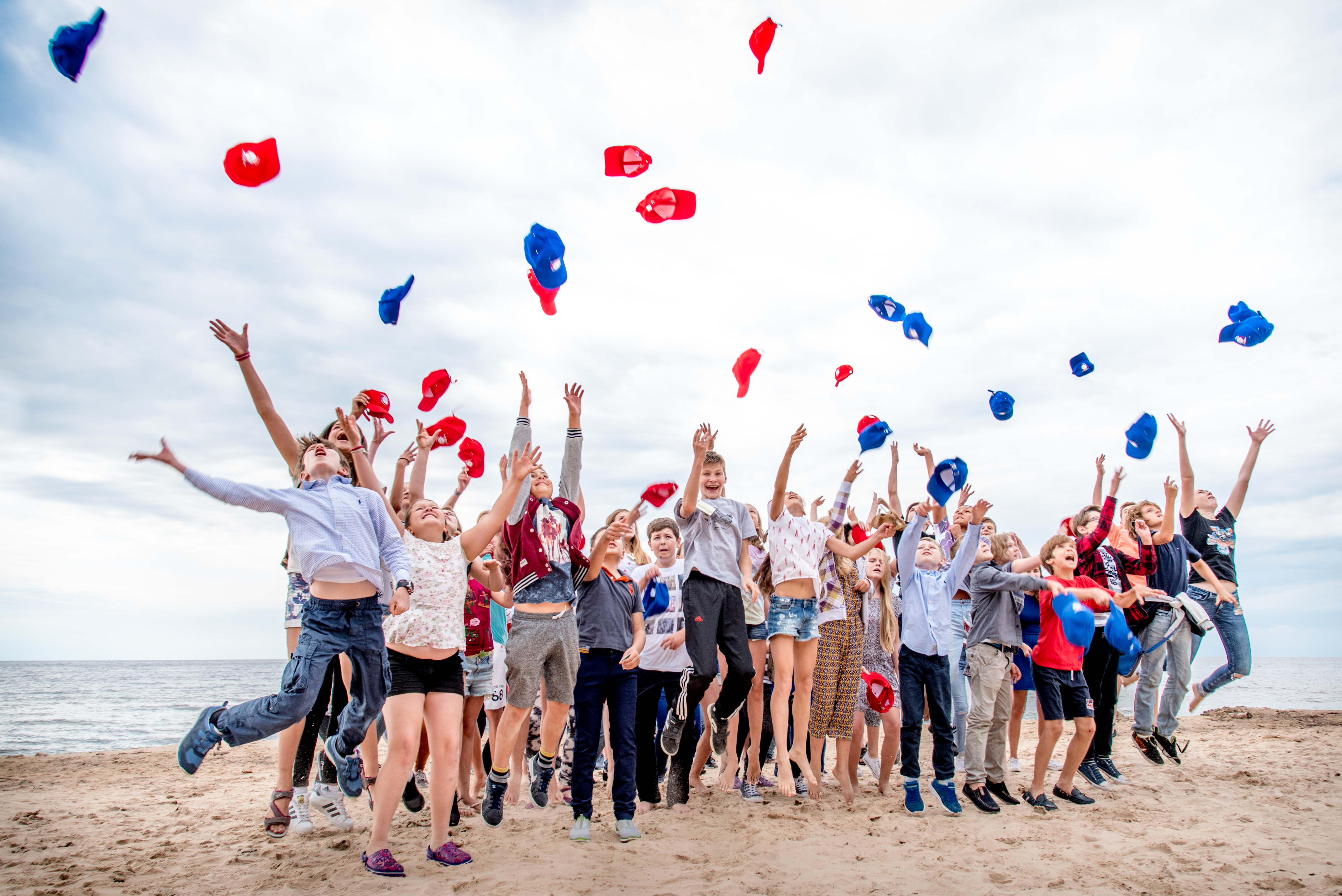 About the camp
This summer we are offering your children a unique opportunity to spend two weeks in a truly British camp "English Explorer" that will take place in Saulkrasti city, on the territory of a comfortable and well established recreation complex «Minhauzena Unda». The complex was named after Baron Munchausen - adventurer who was famous for tales about his unbelievable adventures. The museum dedicated to Baron Munchausen's life is only 15 km away from the complex and it is one of the most visited museums in Latvia.
Your child will be able to learn the English language with interest and curiosity of a young discoverer, while breathing clean seaside air, purified by the pine-tree forest around the complex, and enjoying active holidays on the shore of the Gulf of Riga.



Supervised by young and active teachers from Great Britain and staff from Latvia, children will have an opportunity to master their English skills to match the language of the British people – 'the real English'. Young learners will gain new knowledge, increase their life experience and feel themselves more confident in any situation that involves use of the language.
Apart from daily English classes, the children will have an opportunity to practice their newly gained knowledge through sports activities, art, drama and music events. Teachers will participate in various activities with the students, communicating in English and practicing the vocabulary and knowledge they will have acquired during classes. Taking part in different role-play games and drama will help the students break the language barrier and learn to communicate more easily. Children would be able to show their achievements in English as well as their personal talents during the final concert at the end of the camp.
ACTIVITIES AND EXCURSIONS
The children will be engaged in fascinating hikes in the National Park GAUJA in Sigulda city, learn ancient legends of the medieval Turaida castle, built in 1214, visit the Gutmana cave and Munchausen's museum, attend amusement parks where they will be offered a variety of attractions and other adventures.



Moreover, children will have the opportunity to visit Riga, the beautiful capital of Latvia. During the trip they will explore Old Town Riga district, visit the national pride - sweets shop LAIMA and have a traditional Latvian meal in restaurant complex LIDO. The building of the restaurant LIDO is one of the biggest log buildings in Europe, there is a small amusement park in the territory.
Every evening there will be fully supervised activities in English that include: team building, quizzes, performances, cinema, sports competitions, dance classes, culture evenings and much more.
The most active students will get prizes!

AGE GROUP
10 to 17 years
Children will be split into groups, taking into consideration their level of English. Each child will take a language proficiency test directly after submitting their application to the camp.
Maximum number of children in each group – 15 students.

ACCOMMODATION AND CATERING
Participants of the camp will live in a cosy hotel on the territory of the recreation complex «Minhauzena Unda» in comfortable twin or triple rooms, all en-suite. The staff and teachers will live in the same hotel and supervise the children. There are playgrounds and sport-pitches in the territory, where children can play football, volleyball, different table games, and have fun with new friends.



Catering is provided 3 times a day at a local on-site café, which also works as a regular café during the day. We also take into consideration medical recommendations if necessary.

DATES
2 August - 13 August, 2017
During the 12 days of the camp (12 days and 11 nights), we offer 40 academic hours of English language lessons and more than 40 academic hours of practical activities.
APPLICATION DEADLINE – 30 MAY 2017!
TUITION FOR 12 days, 11 nights: 790 EUR

The price includes:
Language lessons

Study materials

Full board accommodation

Excursions

Social and sports activities

24-hour supervision

Certificate
Airfare

Airport transfers to the camp and back (40 EUR from 10:00 to 16:00, other times are possible but the price will be higher)

Insurance

Visa related expenses

(if applicable)

Pocket money

Visa letter fee – 40 EUR (if applicable).
WHY SHOULD YOU CHOOSE THE BRITISH CAMP IN LATVIA?
Latvia is a country with rich history, beautiful nature and excellent environment. Tourists from all over the world dream to visit this unique country!

In the surrounding area of "Minhauzena Unda" there are many historic sites: castles and estates, museums and monuments, parks and sports complexes.

Professional teachers – English native speaking tutors from Great Britain and camp leaders from Latvia with excellent knowledge of 3 languages (English, Latvian, Russian).

The Baltic Sea, pine-tree forest and clean seaside air.

Communication language of the camp – only English!

Children will be completely immersed in a very British environment!

Exciting classes and additional fun activities.

We will help each participant develop their individual talents.

Exciting trips, excursions, fun activities and possibility to meet new friends from different countries of the world.

Children will constantly be engaged and supervised 24 hours a day.

Many wonderful competitions and opportunities to win prizes!
WE BRING BRITAIN! YOU BRING TALENT!
APPLICATION DEADLINE – 30 MAY 2017!
Hurghada:
tel. +201111733998, mob.: +201062928342, e-mail: info@linkturs.com